This article first appeared in Record of the Day magazine here.
The music industry has a tendency to pigeonhole people. This is especially so when it comes to jobs and job titles.
Different roles attract different characters. Within labels, roles traditionally fall into a few key strands: A&R, product manager, plugger, press officer and around them: sales, international, digital and business affairs amongst others.
One role that cuts through all of the above is the analyst. It is a role I have a lot of love and affection for because that is how I first started my career.
The life of an analyst in the music business: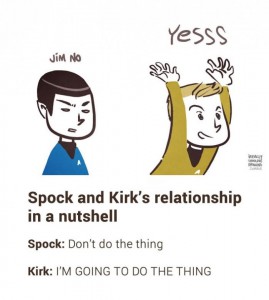 What is an Analyst?
Analysts cover a very broad remit in the modern music industry. Artist Insight details where an artist sits in the market, identifying their audience and how that audience behaves. At market level, broader trends can be established: where does streaming adoption sit? Who is still buying CDs? Etc.
We should all be familiar with social media stats, streaming stats, YouTube stats, all of which can be analysed on a per territory or global basis. Cause and effect can be easily monitored, layered with digital marketing and advertising spends. Taking it to another level marries usage and impacts with revenue generation to assess engagement and monetization.
In a world of big data, those who complain of too much data don't know what they are doing. Or they need to hire an analyst. Someone who can make sense of complexity and cut to the essence of what is required to aid better decisions that drive an increasingly sophisticated business. The role of the analyst has come of age.
A good analyst is a match for any management consultant or MBA graduate.
What makes a good Analyst?
Analysts need to be smart and probably degree educated, they certainly need to be trained how to think. Some have quantitative degrees, but that is not a prerequisite.
Some come to the industry having worked in insight roles elsewhere. Some, like me, had a burning desire to work in the music business and fell into it.
A good analyst can zone in on mirco level issues such as a specific artist campaign, while understanding macro level trends of where the business is going. Most of all they have to be able to filter and interpret in a manner that connects with decision makers who have notoriously short attention spans.
Analysts need to understand the broader creative and social context of music (it helps to be on ticket allocations). They also need to understand the fundamental drivers of the business they are in. The latter comes down to reading the trades, Don Passman, Dissecting The Digital Dollar, etc. It also means getting to know their stakeholders and what they do.
Having being in the role of a decision maker for far longer than I was even an analyst, I can always tell industry newcomers because although they deliver great analysis maybe their context is not quite right. This is easily fixed through constructive feedback. Decision makers need filters too.
How it used to be
Twenty years ago, there were one or two analysts in each major and a couple of people at the BPI. Very few people knew what we did.
I was referred to as "the numbers guy", a "statistician", "the guy who walks around with the midweeks", or more bluntly "what is it you do again, Andy?"
It wasn't supposed to be this way. I spent my university years promoting gigs for bands such as Nirvana. Solely in the interests of getting my 2:1, I searched for a music related topic for my technology-focused degree.
Peter Scaping, then Research Director of the BPI and Chris Green's old boss, suggested: "Some people seem to think that one day music will be beamed into people's homes. Why don't you go away and think about that?"
30,000 words later and I had written one of the first major pieces of analysis on digital music. It got me my start, but from then on I was labeled the geek.
Charles Wood, Media And Planning Director at Sony Music, called me up about a job, but initially I wasn't that interested. The Eureka moment came at the second interview when Charles had me do a range of tasks. I thought two things: 1) This guy is seriously smart and 2) What a great way to learn about music marketing.
Music marketing in the 90s was more sophisticated than many people realize and with a real focus on numbers. The groundwork had been laid in the 1980s by Clive Farrell (RIP), Charles' former boss who developed a method of analyzing TV advertising spend against chart sales data by TV region.
By the 90s data was more sophisticated and way ahead of the rest of the world. There was also airplay tracking and a bunch of other sources. The whole business revolved around charts (and still does).
As many analysts will tell you, there are relatively few opportunities to be the hero. Once such moment for me was this:
On a Tuesday morning I had Paul Burger (Chairman), Rob Stringer (Epic MD) and John Aston (Sales VP and Sony COO Nicola Tuer's old boss) all standing in my office, with Burger yelling at me "you got your numbers wrong, Andy!"
Paul could yell louder than Rob (which is very loud) and he was pissed off because I had predicted Manic Street Preachers would not be number 1 by the weekend. Their new single If You Tolerate This (Then Your Children Will Be Next) would be narrowly beaten to the top spot by Steps as things stood.
"No Paul, I got my numbers right." Paul bought my argument and the Sony machine rolled into action. The Manics made number 1 with 146,529 sales to Steps' 140,020. Without an analyst, Sony and the Manics would not have made it. That was a step-up moment for the band: their first number 1 single that kicked off global campaign taking them to the next level.
Moving forward to present day, the role of the analyst is better understood, better paid and better resourced although there is still some way to go. There are more career options if you intend to remain in that sort of position, but an analytical grounding has wide application across the whole music business.
Ex-Analysts
Charles has remained at Sony Music and is still doing what he does best. His predecessor, Peter Duckworth moved to Virgin Records and then become part of the senior management team at EMI and now jointly runs Now Music.
Lohan Presencer, my opposite number at Warners, moved into a marketing role, then to Ministry where he is now CEO. One of the smartest deal makers I know.
Emma Drew (nee Sharma), my opposite number at Universal, moved into digital marketing and now runs her own hugely successful YouTube channel creating nursery songs and animations for kids.
Pete Downton was an analyst at Warner Music before his elevation to VP of Digital. He is now Deputy CEO of 7Digital, another shrewd deal maker.
In making my move, the aim was twofold: 1) work more closely with artists and 2) move into digital. Since then I have alternated between start-ups and artist management. Initially marketing focused, later focused on deal making.
More career choices for Analysts
There are now far more options for those wishing to remain in analytical roles.
Fred Bolza and his team does great things at Sony and Mark Utley is building a solid team at Spotify. Tech + Music = More Opportunities For Analysts.
Another beneficiary of that crossover is Will Page, also at Spotify. An economist by trade, he presents in a hugely compelling way. On stage his PowerPoint skills possess the virtuosity of a Jimmy Page guitar solo.
Outside the corporate loop, Mark Mulligan and Chris Carey are building entrepreneurial businesses and credible media profiles as analysts.
Striking Out
For those who wish to strike out and diversify their career either into frontline marketing or commercial roles, you have to look within yourself and assess your own strengths and weaknesses. Think about how you can enrich your life and experiences through other avenues aside from your day job.
There is no reason why someone who started out as an analyst cannot make it all the way in this industry. Lohan has proven you can reach CEO level if you are smart and the right opportunities come your way.
Very often analyst types let themselves down through lack of confidence or lack of self-promotion. Super smart people can be their own worst critics when they need to be more brazen. They don't see the big deal in the amazing things they do, while others make the mundane appear remarkable.
You have to have self-confidence, and be able to stand up for yourself. Not to be obnoxious, but knowing when to stand your ground and to know your own worth. At other times you have to be charm personified.
Analysts can over think things, but when they do make decisions they tend to be good ones. Backing up a decision in advance of achieving an outcome requires conviction. Those are the moments that test your mettle.
Some people in the music business get paid a lot of money not because their job is inherently difficult on an intellectual level, but because they are under enormous pressure to deliver results. Moreover, they have to do so in what can be a highly political environment.   That could be managing a band constantly on the verge of breaking up or running a corporation with numerous stakeholders, either way it requires nerves of steel.
Knowing your worth
The difficulty with analyst roles is while they are incredibly demanding they are often undervalued. Analysts lack the professional status of lawyers and accountants or the frontline kudos of product managers. I would argue they are equally valuable and that value is now more apparent than ever.
To HR people and senior executives I would say: value proven analysts and do your best to retain, motivate and promote them. To the analysts reading this: don't quote me (ha!) Only you can weight up your own situation, but consider your options and know your worth. This is your time.